Shaftesbury Theatre Seating Plan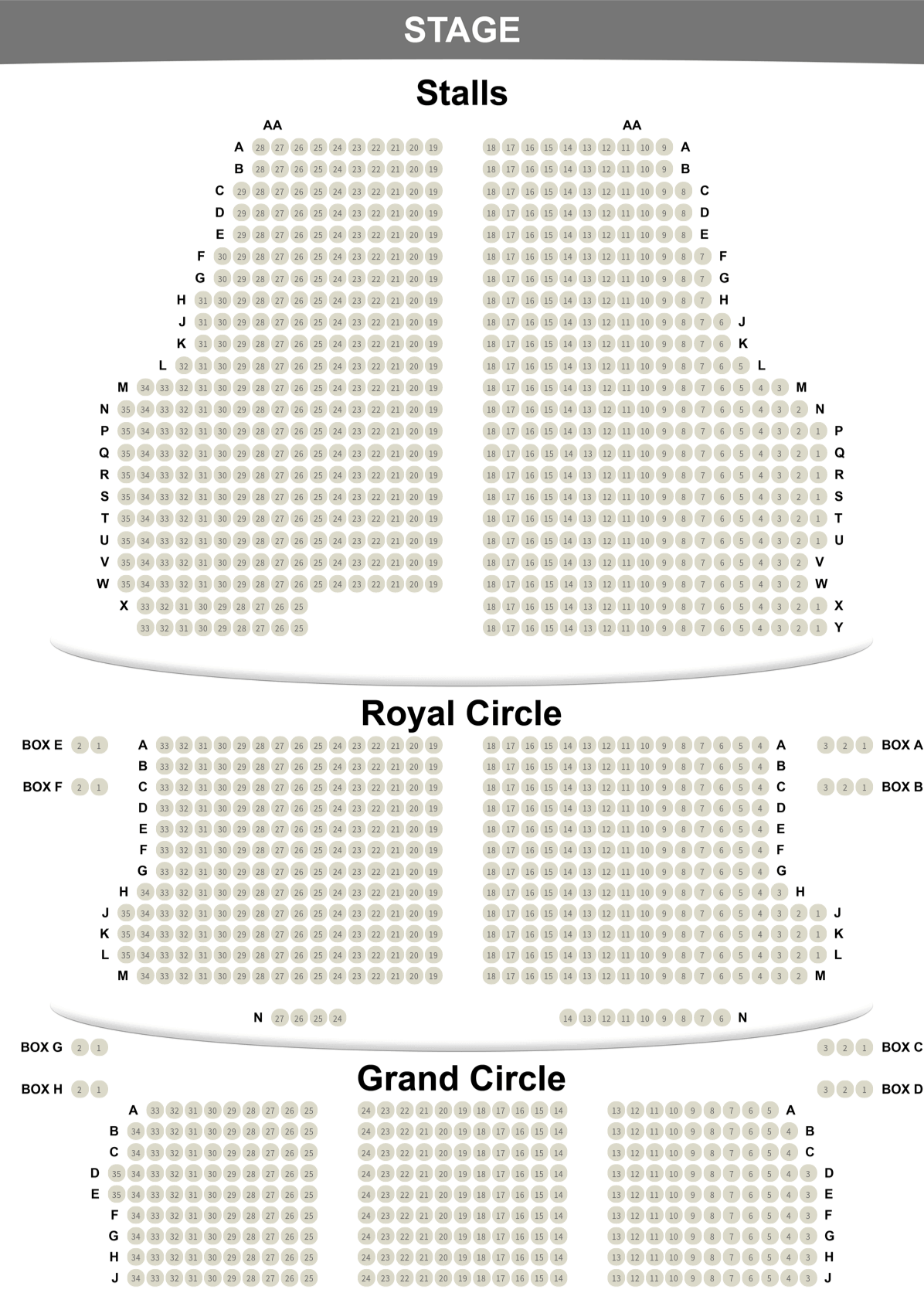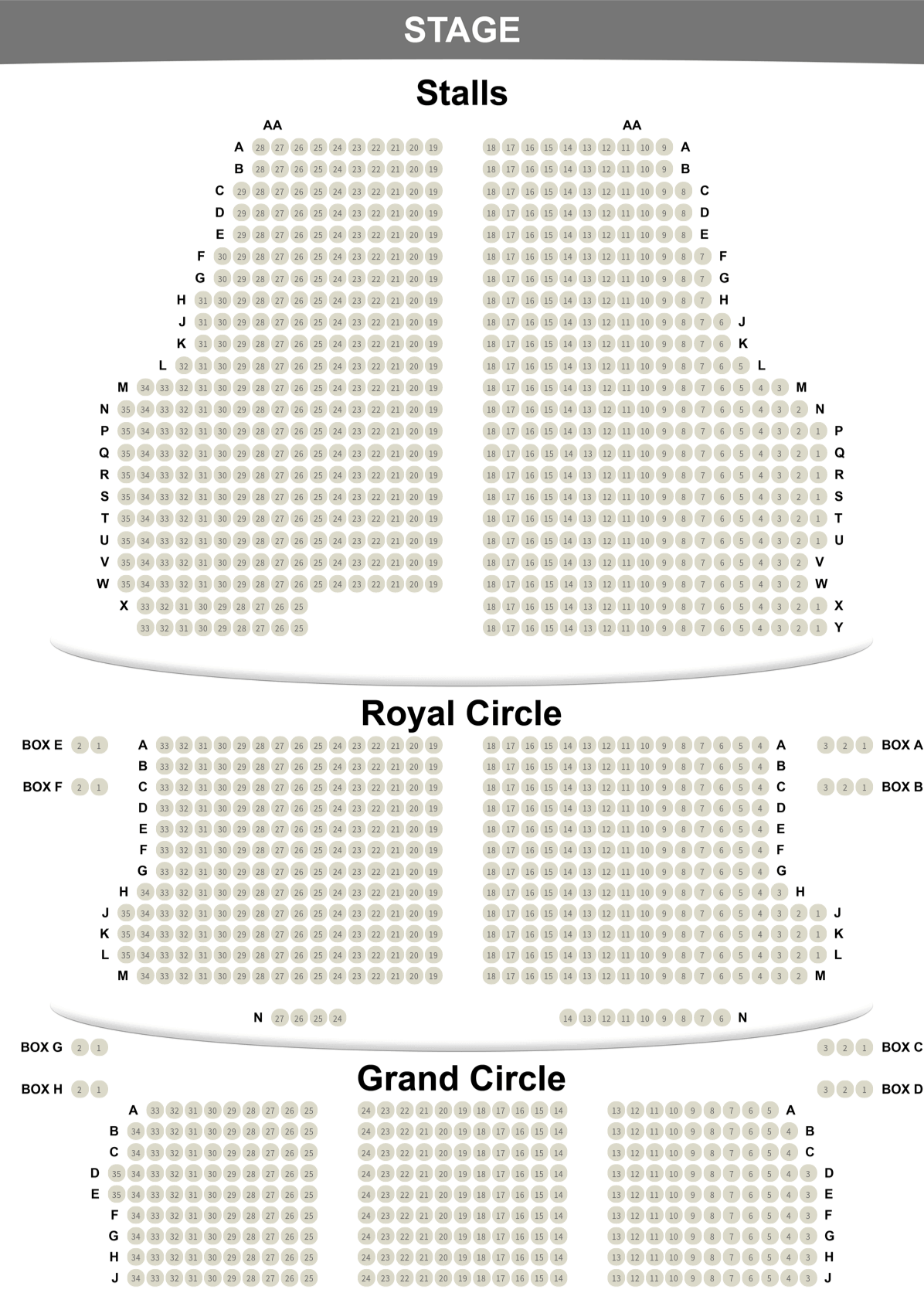 This Renaissance-style theatre is a medium size venue seating 1400 people across three levels: the stalls, royal circle, and grand circle. In terms of sightlines the theatre has a distinct lack of pillars, enabling almost perfect views from most seats in the auditorium. The stalls and circles are well raked, allowing for excellent views over the tops of other audience members' heads. The best seats in the Shaftesbury can be found in the central section of the stalls and the first few rows of the royal circle.
The stalls
Divided into two sections by a large central aisle, the stalls are the very wide and deep. The back section is compartmentalised again into three blocks of seats whilst the front section is made up of just one large area. The depth of the stalls means seats at the back can feel disconnected from the action on stage. Some seats in the last half of the stalls offer side-on views. The legroom is adequate throughout the stalls, but it's wise to leave large bags and heavy coats behind as they'll only limit your legroom even more.
The royal circle
The royal circle is wide and steep with a heavy rake allowing good views from every row. The section is divided into two blocks either side of a wide central aisle, which curve around the shape of the balcony. The overhang from the level above begins to affect the view of those towards the rear, hiding the top section of the stage. Seats towards the back of the royal circle can be disconnected from the action on stage, but those at the front offer excellent views.
The grand circle
The grand circle is divided into three smaller sections and sits high above the stalls but views from the front few rows of seats provide good value for money. There is a safety bar that runs along the edge of the balcony, which can restrict the view for children and smaller adults.
Buy Tickets Online


From Official Tickets Agents